Computer security matters a lot. You store valuable or sensitive information in your computer that you don't want to end up in the wrong hands. For this reason, you should install an antivirus program on your computer before you connect other external storage devices on it or surfing the Internet.
However, selecting the right antivirus software is not as simple as most think. Keep the pointers as discussed below in mind to pick an excellent antivirus for your computer security.
User Friendliness
Don't pick an antivirus that is so hard to use. Go for one that is understandable and simple to use. You will feel very uncomfortable when you have to spend a considerable fraction of your time figuring out how to use the program.
Before parting with your cash for any anti-virus program, you should research the necessary things and ask whether it is easy to use.
Update Frequency
The virus definitions of the software that you choose should be updated frequently. They are very critical because computer viruses keep mutating or changing all the time. If you fail to get frequent updates, the odds of your computer getting hacked or infected with multiple viruses are high.
When new viruses are developed, your software won't be able to get rid of them. Frequent updates play a vital role in keeping your computer safe.
Regular Scans
Choose an antivirus that will give you the chance to scan your computer frequently. Most people have viruses in their computers without even realizing because some of them operate on the background. Thus, a software that can automatically scan your computer often is necessary to keep it free from viruses and run at optimum speed. Besides, it will also prevent your computer from spreading viruses.
Support
When you experience issues when using the antivirus program, you should get the help that you require. For this reason, it's suggested that you get something that comes with 24/7 customer support. Most people fail to realize that excellent customer support is a huge advantage until they experience issues and their computers either get infected with sophisticated viruses or get hacked.
Efficiency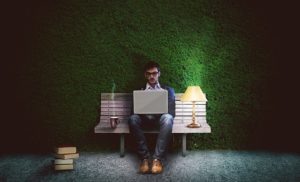 This is also very important if you want to find out whether the antivirus program that you want to buy works efficiently. Don't buy one that has too many negative reviews because the odds are that it's not useful in detecting and fighting complicated viruses. Instead, go for those that have been rated as the best in the industry to keep your data safe.
A computer antivirus is a must-have if you want to enhance your computer security. It will protect your computer from dangerous viruses that can infect your computer or laptop when going through emails, files, instant messages or more.
You can get viruses even when surfing the Internet. For this reason, it's critical that you go the extra mile to protect your computer. Viruses are present everywhere, and your device might get infected without you even realizing it. Don't use your computer without protection and let viruses damage your data.